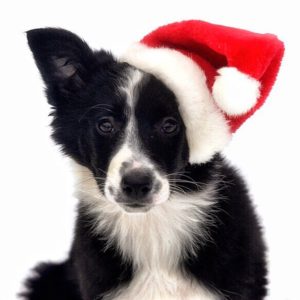 Would you like to make December a bit more exciting and learn many new skills? This December, I will offer an Agility Chrismas Countdown advent calendar where you get new content every day from December 1 to 24. Monday to Saturday will be focused on skills that can be trained with no equipment or just one obstacle. I will publish a training sequence on Sundays where you can incorporate your new skills. On Christmas Eve, I will publish a full course for you to use when you feel like sweating away some of that holiday food.
The exercises are useful to teams on all levels. You'll be able to make them easier or harder depending on your level. I will especially focus on skills that are needed to master modern and challenging courses – independence, layering, distance, and understanding verbal cues. You will get training ideas and exercises to last you well into the new year. The group will stay online indefinitely so that you can look things up in the future.
The Christmas Countdown will be held in a private Facebook group where a new post will be published every day. You'll be able to ask questions and engage with me and a cool group of other agility addicts. I will not generally offer feedback on your training but will try to guide you if you run into problems.
This class costs 750 SEK (about 68 EUR/70 USD) Now only 600 SEK (about 54 EUR/57 USD) for unlimited access to the group. VAT is added within the EU. Swedish customers can sign up at https://www.klickerklok.se/agility-christmas-countdown/
Note that we send confirmation of your payment and a link to the group manually, so allow us a day or two. Let us know if you have any questions!