These are Bud's three little sisters that are staying with us – at least for a while. They are 8 weeks old now and their two sisters Moss and Bracken are moving to their new homes. All three are just lovely and I'm excited to see how they will turn out. One of them (I don't know who) will probably move to a new, great home in a month or so. Our reason for keeping three puppies is to be able to evaluate them more and decide which one – if any – will be suited for breeding and maybe sheepdog trials with us (or with someone else on breeding terms). If we decide that one of them are not what we're looking for, we make sure that they end up in the best home possible with someone that is perfect for them. One big advantage in breeding sheepdogs and teaching/competing in other dog sports is that we know lots of great people that provide excellent homes. I really prefer to sell other puppies/dogs if I have the choice, as it is easier to make a perfect match when you know more about the dog.
I'm getting ready for a weekend of agility trialing tonight. I will miss the puppies. When I get back, I might try their first training sessions. It's always very interesting to observe them in new situations.
Holly – loves to tug and play. Very happy and focused.
Fern – loves Thomas and would prefer to stay close to him all the time.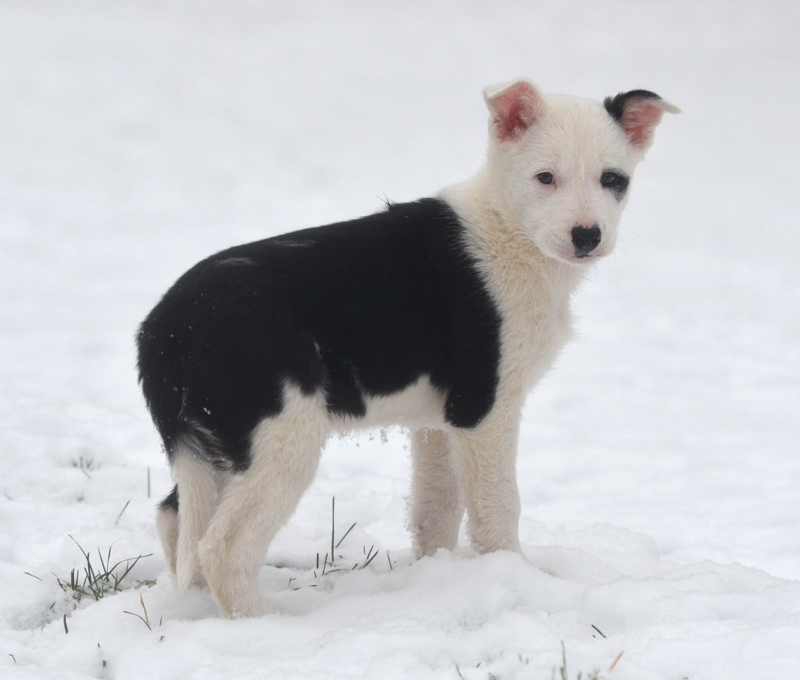 Ivy – went for an evening walk with me and my dogs tonight. The other puppies decided to stay by the house.