Working cocker Kat has been to her first field trials. First she passed the retrieving test on water which is required for spaniels to enter field trials. In this trial the spaniel has to show steadiness to the shot and a thrown retrieve on water. The dog should be able to see the game in the air, but it should fall into reed so the dog cannot mark exactly where it lands.
Little Kat (<10kg) picked the duck up by its wing, but delivered perfectly to hand.
The next day she entered her first field trial (on pheasants). This trial was a beginners trial where no birds are shot, which I think is a nice introduction to trials for young spaniels. Kat was the first dog out. We started in quite rough cover for a young dog and I helped her a little with discrete hand signals to go into cover in the beginning. But soon she got going and she hunted along nice and tight with great speed and true cocker style with hardly any whistling from my part.
There were no game in this piece of ground, but after a short break we got into the "hot area". She got a little sticky on some fresh scent, but soon added even more speed to her hunting and I needed to turn her on the whistle a few times. She flushed two pheasants and was steady to wing and shot when I blew my whistle. To play it safe, I walked up close to her when a third pheasant flushed.
The last part of the trial was two thrown retrieves which she did perfectly.
Kat got the following scores (on a scale from 1 to 5 where is best):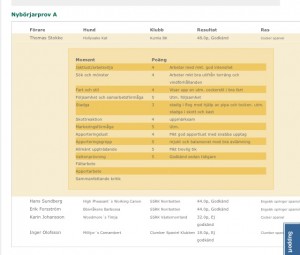 Hunting drive 4, Hunting pattern 4, Speed and style 4, "Will to please" 5, Steadiness 3 (whistle and body language), Reaction to shot 4, Marking ability 5, Will to retrieve 4,  Grip 5 (soft and balanced), Overall impression 5.
The week after the trial I spent in the forrest hunting capercaillie and black grouse with the german pointers and cockers. We had a wonderful week.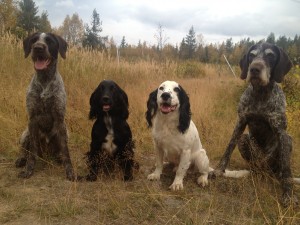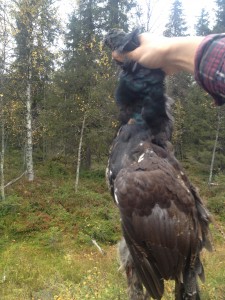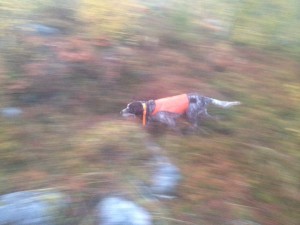 There are still some working spots available in the Field Trial Foundations Class.
We have just started on lesson one, so join us now.