I love this time of year. Even though I rarely publish any goals or resolutions, I take time to reflect on the past year and to make plans for the next. I am very interested in goal setting and change. What makes the difference between doing something for two weeks in January and changing something for good? What kind of goals are most likely to help us accomplish real change in our lives? I will get back to this, but I wanted to ask all of you about your goals and/or New Year's Resolutions for 2013.
What have you decided to to more of with your dog in 2013?
What have you decided to do differently in 2013?
What did you decide on a year ago? Did it happen? If not – why not?
What do you think can make a resolution a tool for real change?
Please let me know and I'll get back to you soon with more thoughts.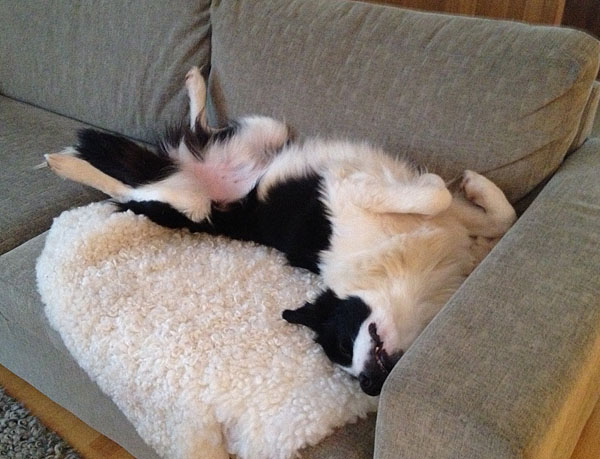 Epic is dreaming about a year filled with sheep and dogwalks