Jumping is an essential part of agility, as agility courses consist of mostly jumps. Good jumping skills will give you a stronger dog, more drive, better independence, less stress on the dog's body, more efficient lines and less dropped bars. This online class takes you through the basic exercises as well as exercises tailored to your dog's special needs.
This class is suitable for:
Young dogs starting in agility.

Dogs that need more confidence and power in their jumping.
Dogs that need to improve their turning skills.
Dogs lacking strenght in jumping.
Obedience dogs that struggle with jumping.
Dogs that drop a lot of bars.
Dogs with specific jumping problems.
Older dogs that need to stay in shape.
Dogs coming back to agility after recovering from injury.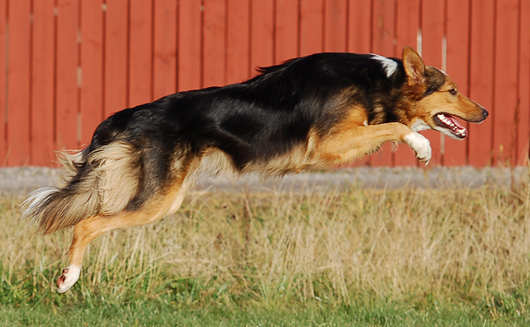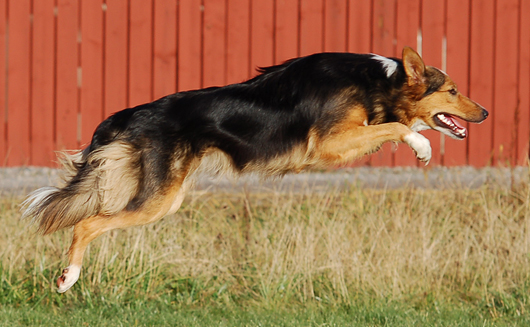 This is an online class based on Facebook. You'll get access to a closed group where you'll find exercises and post your videos for feedback. You'll have access to the group for three months, and you'll get access on the first day in the upcoming month from when you sign up. Observers get to see all content and what participants with dogs are doing, but cannot ask questions about their own dogs or post videos.
New students enter for 3 months at the time. You can choose between working spot or observers spot. The option continuation 1 month is for returning students only.
Prices are in Swedish kronor and payment is done via PayPal.
VAT is added within the EU.