Busy days here. Win had six beautiful puppies yesterday, a result of our trip to Wales in November. Father is Kinloch Cian.
Very dark male puppy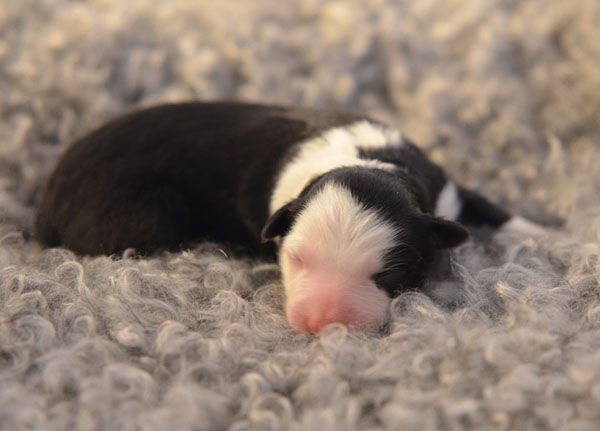 Split faced female puppy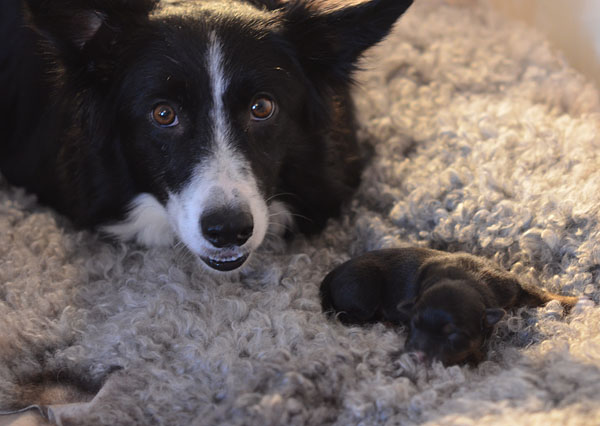 Win and the other female puppy. Almost no white on this one, but she'll have a lot of tan on her when she's grown.
Right now, we're waiting for Jen to be mated to Epic. Should happen any day and hopefully we'll have another litter of puppies this spring.