Great dog training starts with great rewards. It's not just about finding rewards that the dog loves, but also about developing many different types of reward. This gives us the opportunity to choose the most suitable reward for each behavior.
Deficiencies in reward development are one of the most common problems we see when we teach. By limiting yourself to only a few of reward types, it becomes difficult to get the most out of your training.
This class is suitable for anyone who wants to level up their dog training. We cover the basics of reward development and work with developing different types of play and food rewards. Whether you are doing dog sports or just want to be able to reward your dog better in everyday life, this is a course that can help you make dog training more successful and more fun.
The course is not only for dogs that lack drive, but also for dogs that may be very motivated by a certain type of reward and therefore are a challenge to engage in other reward types, or dogs that are too fixated on the reward and are not able to work  relaxed and freely. We also cover self-control around rewards, the reward system, different reward marker words and distraction training.
List of subjects:
Develop toy rewards
The switch game
Drop on cue
Return to handler with toys
Send outs to external rewards / Acceleration
Chase games / grab from hand
Fetch and retrieve games
Develop food rewards
The food magnet game
Send to Treat & train / Manners minder
Chase food and check back in
Jump up and catch treats
Self control games and reversed luring
Rewards as distractions
Reward system and different reward markers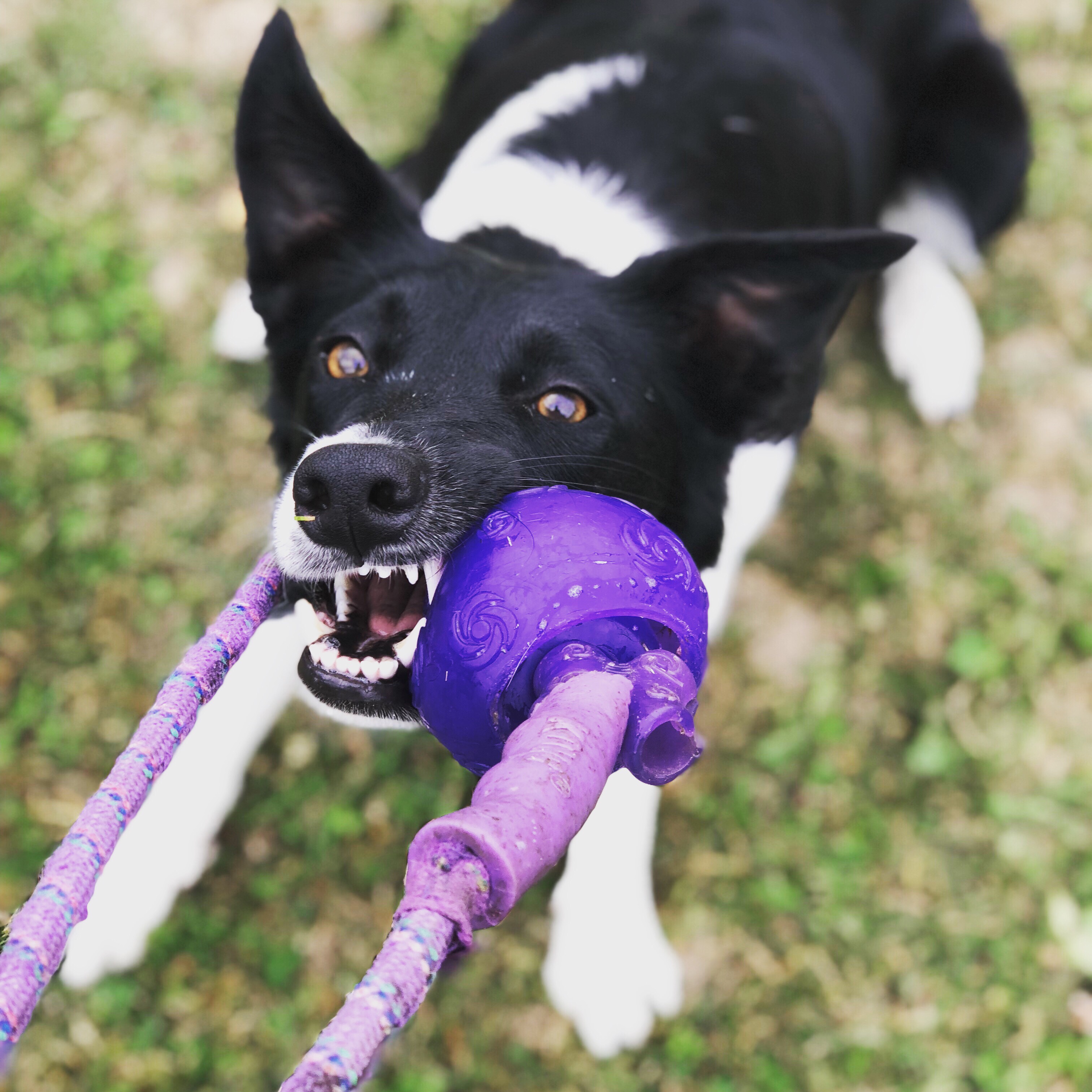 This class will be run in a Facebook group where most exercises are posted at the start of class to help you find the exercise you need at the level you're at. You will also get personalized exercises if needed.
You can start this class whenever you want, and you'll have three months to work through the exercises.
What you need to sign up:
Computer with internet connection
To read and write in English
If you want to work with your dog in the class, you'll also need:
Video camera and a video editing program (A smartphone works great! I do all my videoing and editing on my iPhone)
YouTube-account where you upload your videos.
To sign up
You don't need to log in to sign up. Just click the "Pay now" button below to pay via PayPal and we will contact you via e-mail.
Prices are in Swedish kronors and payment is done via PayPal.
VAT is added within the EU.