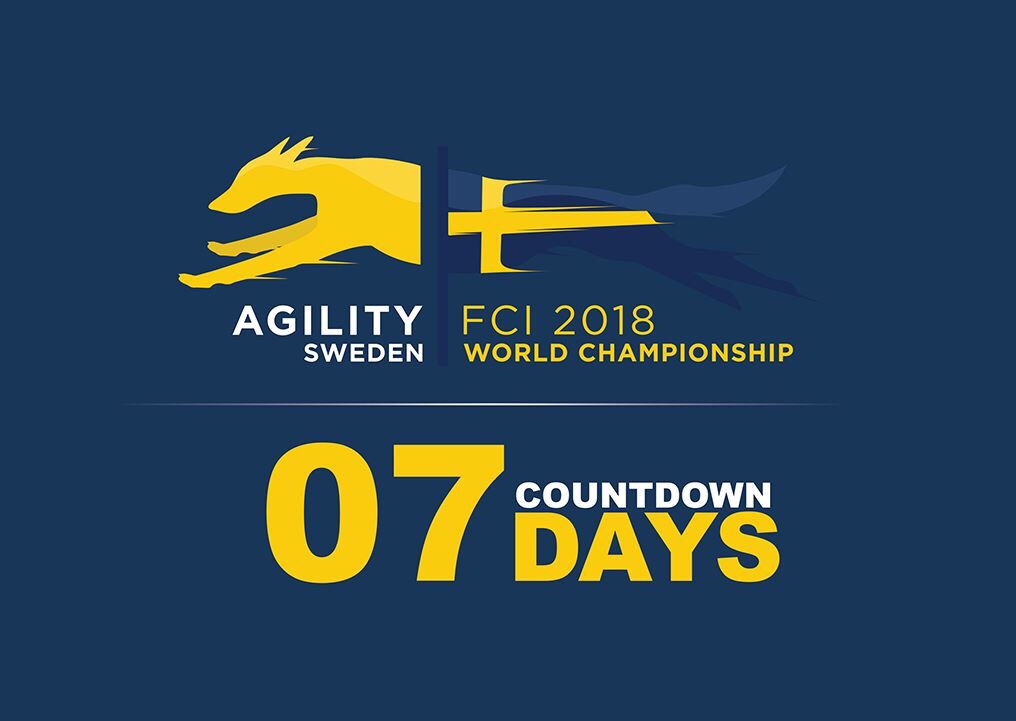 It's so exciting that we're finally just a week away from the event that we've been waiting for for so long. It's the first FCI World Championships held in Sweden and I think it will be one of the best ever. Swedes are good at organizing and I know that the committee has put a lot of both thought and work into the event. I'm excited to once again see some of the best agility in the world, get inspired and find new challenges for my training, and to meet friends from near and far that have come together to experience the championship live.
I've visited many world championships. My first was in Norway in 2007 when I lived there, and it was such an amazing experience that I wanted to do it every year. My trips to the AWC has not only been an agility experience – it's also been a way for me to discover Europe and get a few days of vacation with good food and friends. I've been to Finland, Austria, Germany, France, Spain, and twice to the Czech Republic. One of the things that I really love about agility is that it is such an international sport. At the AWC, you'll find competitors and fans from countries like Japan, China, Brazil, Colombia, Venezuela, South Africa, Canada, the US and this year even Australia. The championship is not only big and international when it comes to competitors, it also draws more spectators than championships in other sports. There's something very special in watching your favorite sport in an arena with thousands of other fans.
There is, however, something that makes the decision to go harder every year. It's both time-consuming and expensive to travel to another country to experience agility and you can actually experience the championship from home. Some years I've stayed home and watched the live stream instead. I still take the weekend off and immerse myself completely in the competition. But I can still hang out with my dogs and do some training with them or take a walk during course building and course walk. I think this is what I'll do next year unless I get the honor of running in the Swedish team with one of my dogs.
This year, I'll definitely be in Kristianstad for the big event. But I'll still be part of the live stream. I will be one of four commentators on the live stream and work every other class. It's an important job and I'm actually quite nervous about it. I'll try to get all the facts right, not mispronounce names terribly, and give you a feeling of excitement and drama. So if you can't make it to Sweden this time – make sure you purchase the live stream and hang out with me next week! Here's the link to the live stream page. And if you are coming to Kristianstad next week – please say hi! I'm looking forward to seeing both old and new friends at the event.