We're happy to once again offer online classes to students around the world. If you're already in a class, you can access it in the sidebar to your right. Log in and click on the class/lesson that you're in. If you want to join one of our new classes, look below!
Agility Handling Foundations Online
Starting September 3rd, 2018
Finally, it's time for an agility online class here. This is a class that I've run a few times in Swedish and that I love to teach. It suits anyone who wants to teach or improve independent handling moves and build speed, confidence, and motivation. You'll learn almost everything you need to get around any course. You'll teach your dog verbal cues and handling techniques that work even if you're not a fast runner.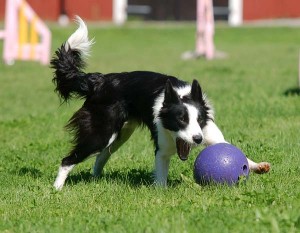 Foundation Class
Starting September 3rd, 2018
New round of our popular foundation class starts on September 3rd. Become a better dog trainer. Learn how to develop great rewards, shaping skills, foundation behaviors, self control for your dog, and much more. This class is great for dogs at any level.