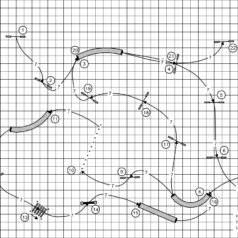 I'm now not only an instructor, teacher (educating new instructors for our agility clubs), competitor and author – I'm also an agility judge. I had my first official judging assignment this weekend. Bud and I took a flight up north to Luleå, where I judged all standard agility classes on Saturday, and all jumping classes on Sunday. I had so much fun and I really love creating courses and watching people run them.
Judging is also scary because it's a huge responsibility. As a judge, I'm responsible for setting safe courses with safe equipment. This is probably the most important thing. But I'm also responsible for a big part of how enjoyable the trial is for the competitors. A judge can make all the difference when you compete. People spend a lot of time and money to go to trials, and the judge can really make or break the experience. Sometimes it feels like you wasted both your time and money because the courses don't feel right. The judge, the equipment, and the footing is really the most important thing when I decide where to compete. I want safe AND inspiring courses.
A good course in the lower levels gives me a fair chance to show that my dog and I have the skills to get around a course at that level, while we're having fun doing it. A good course in class 3 makes me excited and gives me butterflies because I know that we can do it, but I really need to trust my dog and my training and just run and never hesitate. With a good course, you either win or you learn, and you're almost as happy to learn as you are to win.
I take this responsibility very seriously and I'm still very much learning. I'm really happy with a lot of my courses and my judging from this weekend, but I also learned somethings that will allow me to do better next time. Here are some examples of courses from this first weekend: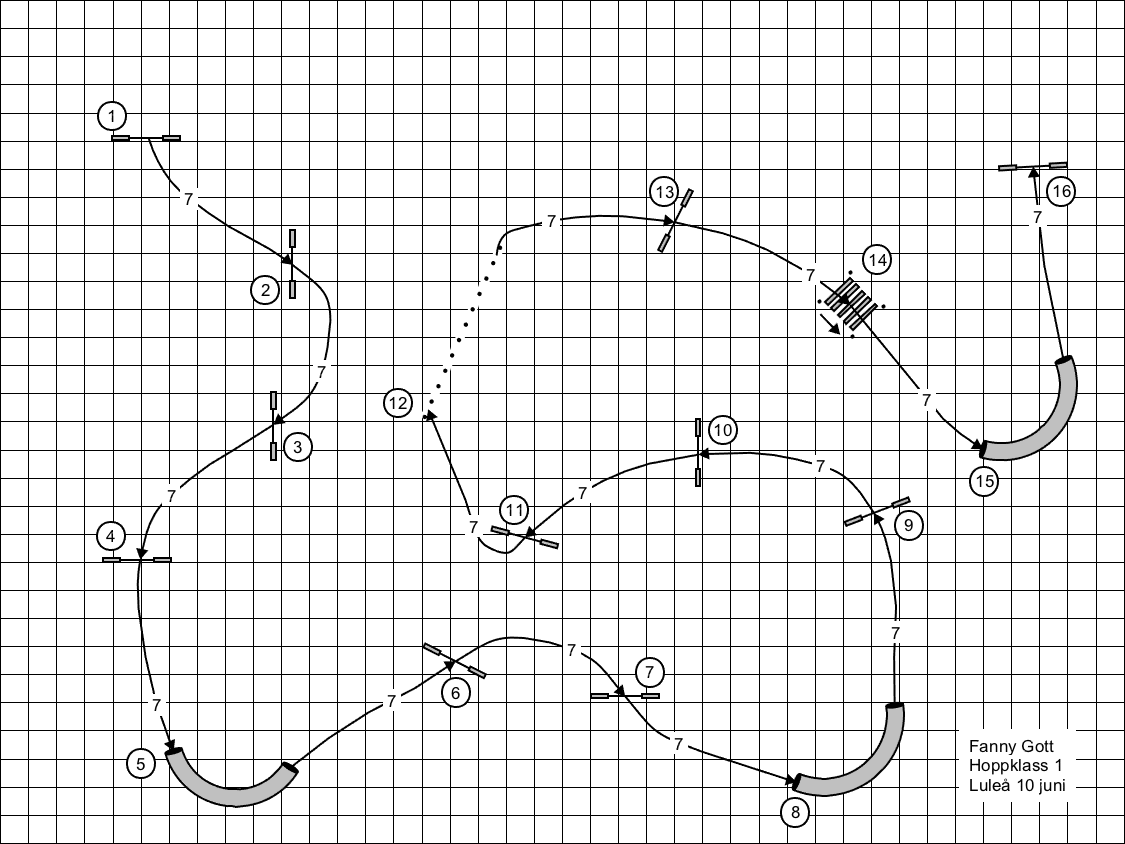 This is a jumpers course for class 1 (lowest level). My goal was to make a fast and flowy course with good lines. I also wanted to give the young dogs a chance to enter the weaves without too much speed. This course was a lot of fun to judge, as there were many different handling options that worked well. (And some that didn't work as well…) Many were struggling with refusals on jump #3 and #4. Some of the big dogs came with so much speed from 1-2 that they couldn't turn in time to get #3. And some saw the tunnel and just passed #4. The dry grass made it harder for the dogs to get a good grip to turn. I would have tweaked this start somewhat if I could do it over. The rest of the course worked very well. It was fast, so rear crosses on tunnels was a very good skill to have.
I was very happy with this A2 course. It tested some handling without being too difficult. I liked that handlers chose different paths on #12 – both the wrap and the S-turn worked well (if you called your dog out of the tunnel for the S).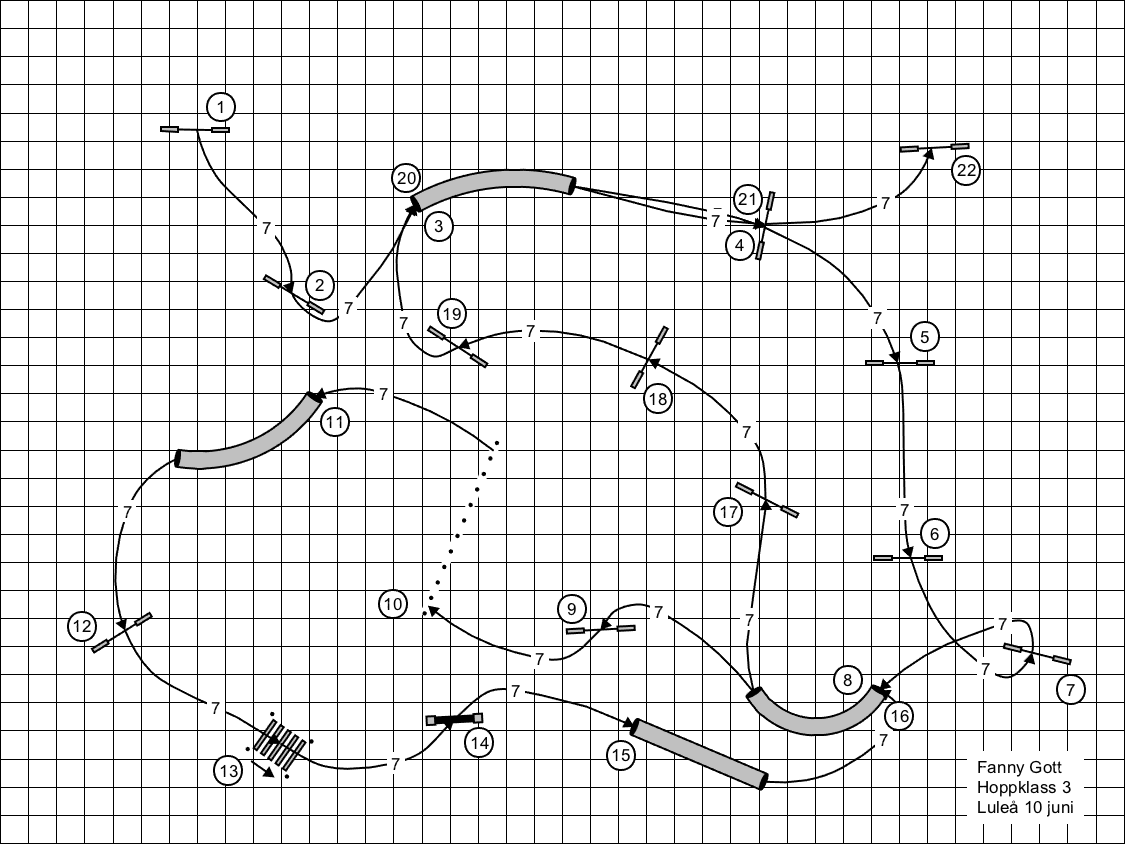 This J3 course was the most fun to judge. I was scared as I set it up – afraid that no one would manage to get to #7 and that people would be upset. I was wrong. Most people got to #7 just fine. Some made a blind cross 5-6 and some rear crossed 6, and both options were good. There were a lot of other difficulties in this course and most importantly – you had to really run and work hard all the way. Some dogs ran past the second to last jump, which was very painful to watch if they'd been clean up to then. But everybody seemed to really enjoy the challenge and running with their dogs! No one could take it easy on this course, which was fun to watch. I loved every minute of judging this. I only wish I had gotten the chance to run it myself.
Here are the other three courses from this weekend, if you want more to look at: