We're back in Sweden! It's cold. We started by visiting Tyra and her puppies! They look very nice and now all I have to do is find a name and wait. Puppies are four weeks today and will be ready to leave in another four weeks. All puppies in Sweden have to be at least eight weeks before leaving their mother and siblings. For me, that is a good age. Having had a few border collie litters of my own, I think that eight weeks is a good age for them to go to their new homes. At that age, they start to act more as individuals and need individual attention and to expand their horizons. What are the rules/laws in your country? And at what age do you want to take your new puppy home?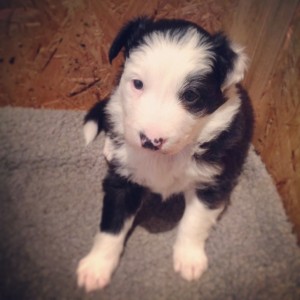 We left the puppies and went to a forest on the way to my parents. Epic and Squid were very happy to stretch their legs and get out of the car. Sweden might be cold, but a great walk with the dogs in the forest is never far away…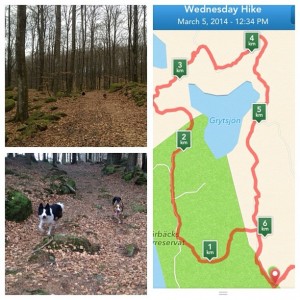 We arrived at my parents house in the afternoon, and took a walk to the sea. Sweden also has beaches worth exploring! After a night here, we're ready to head home. It's been over five weeks since I left Fjugesta. I just wish that Thomas was home, but I won't be seeing much of him for the next few weeks. He travels to Norway a lot, both teaching and working on his masters thesis.