Thomas' young German wirehaired pointer Paxa participated at a Norwegian retrieving trial for pointing dogs last week.
She did very well and got a first price both days. Day 2 you got full score both on land and on water and the judge wrote: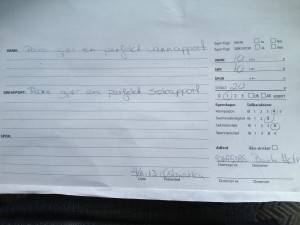 "Paxa does a perfect retrieve on water" and "Paxa does a perfect retrieve on land".
The retrieve is essential not only in trials, but also to get all shot game back, even runners. It's also great fun to train. A well trained retrieve opens up a lot of new possibilities for you to use the retrieve as a reward in steadiness training.
Steadiness, retrieving and a lot more is covered in the online class
Field Trial Foundations starting September 2nd.